Why Taco John's Is at a Tipping Point
Taco John's is already a large QSR Mexican restaurant franchise, and it has a lot of room to grow
Taco John's Mexican restaurant franchise has several hundred locations throughout the United States, with a stronghold in the Upper Midwest and Mountain West and a growing presence nationwide. Since 1969 we have built a cult-like following among our customers, who appreciate our fresh food, fast service and bold Mexican-inspired flavors.
"Taco John's is already a major player on our home turf," Ingram says. "We've gone head-to-head against the biggest national player in Mexican QSR, and we've won those battles."
Ingram sees a massive open opportunity for growth within Taco John's. The brand's commitment to quality, freshness and bold flavors is perfectly aligned with diners' preferences. At the same time, Mexican food has never been more popular. As the Associated Press reports, salsa now outsells ketchup, tortillas outsell hamburger and hotdog buns, and tortilla chips outsell potato chips.
Yet, in much of the United States, there is only one quick-service Mexican franchise. That creates a huge opportunity for franchisees who want to open a large number of stores. Other fast food categories — burgers, fried chicken, pizza, sandwiches — feature multiple national players. Mexican QSR features only one national competitor — and customers don't even like its food very much! Taco John's is looking for franchisees who are ready to bring a quality Mexican drive-thru concept to all of America, to build the brand and to take advantage of America's growing love of Mexican food.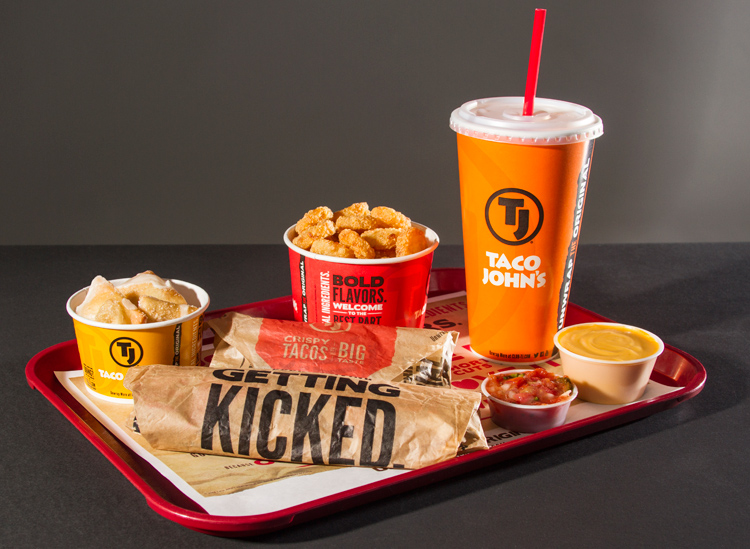 In fact, Taco John's has signed a record-setting number of commitments for new locations to be opened in the coming years.  This includes new market entries into Indianapolis, Nashville and New York. To learn more, visit our blog highlighting our interview in QSR magazine.