Modern store design moves us closer to QSR+ goal
Posted Aug 11th, 2017
Our iconic Mexican fast food franchises embrace updated design, quality food and the convenience of quick-service
An updated store design, available to new franchise investors as well as existing franchisees ready to remodel their existing units, is the next step in the evolution of our brand. We occupy the Mexican fast food space, but our food is closer to what you'd expect to find in fast-casual. Taco John's goal is to move toward QSR+, a segment where concepts feature the food quality of a fast-casual franchise with the convenience of a quick-service restaurant with a drive-thru.
Guests love that they can expect the excellent value of fast food with the higher-quality ingredients of a more upscale restaurant. Investors find us among the most appealing Mexican franchise opportunities because of our decades of experience and our large following of loyal brand fans.
QSR+ gives us an edge on Mexican fast food franchises
When you look at the competitive landscape of QSR Mexican, Taco John's still has only one national competitor – and they're still mired in the old QSR model. Taco John's is poised to compete with them and the fast-casual category.
"There are a few national fast-casual players that proliferate, but there is clearly room for an opportunity that capitalizes on the fast-casual craze while maintaining our QSR roots," says Rocky Clark, Vice President for Operations. "We can offer the best of both worlds – convenience and high quality – in one structure."
Integrating QSR+ into our store design is a comprehensive process. Our teams — from design, construction, marketing, culinary, procurement, training and operations — all contribute to the process.
Take our enhanced building design. The new model transcends the sterile QSR model by adding upscale elements such as exposed ceilings, TVs, WiFi, pendant lights, polished concrete floors, communal tables and flexible seating options. "Today's Millennial and iGen customers expect an experience beyond just liking the food," Clark says. "They want to feel their patronage is valued, and one way to show that is by having a dynamic, appealing dining option."
Food matters most in this dining segment
Our culinary team has been working for two years to come up with the new proteins that are just now hitting the menu. Most significantly, we've paired with vendor partners whose relationships allow us to get great values on proteins that match the quality available in the most popular fast-casual concepts. Our new pork and sirloin steak products include multiple options in our core menu and our limited-time offer (LTO) campaigns.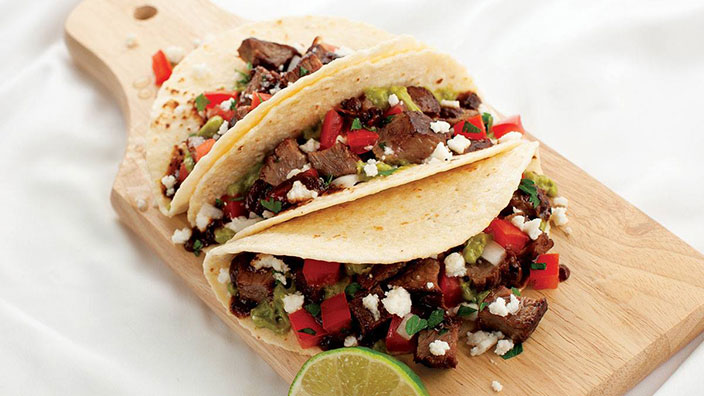 "Taco John's has always offered high-quality products, and we are committed to evolving this brand for today's consumer," Clark says. "Food is paramount, and building design is one major customer touch-point that impacts the customer service experience. We use our corporate stores to test ideas for innovation. This includes every component that makes up a customer's visit to one of our restaurants."
Learn more about our franchise offering
Taco John's is a legacy brand that stands head-and-shoulders above most Mexican fast food franchises because we understand how to balance tradition and innovation. We have approximately 400 units nationwide and are seeking experienced entrepreneurs to help us open units in new territories. Please fill out the form on this page to download our free franchise report, or check out our research pages for more information. We look forward to hearing from you.