Taco John's shares tax reform benefits with employees and surrounding communities
Posted Mar 27th, 2018
Our Mexican restaurant franchise gives projected tax savings of over $150,000 to restaurant crews, managers and the charity group CORE
In response to the 2018 Tax Cut and Jobs Act, Taco John's Mexican restaurant franchise gave part of our projected tax savings to Taco John's restaurant crews, general managers, corporate staff and the national not-for-profit organization CORE (Children of Restaurant Employees), which grants support to children of food and beverage service employees who are navigating life-altering circumstances.
Taco John's employees received a one-time bonus in February as follows:
Every full-time and part-time restaurant crew member received $200 (after taxes)
General managers and employees at the Taco John's Franchisee Support Center in Cheyenne received $1,000 each
The Executive Council of Taco John's International, Inc., which includes Vice Presidents and above, donated their $1,000 bonuses (a total of $10,000) to CORE.
"At Taco John's International, our team is our family, so sharing the financial benefits that were a result of the recent tax reform legislation only makes sense," says Jim Creel, President of Taco John's. "We encourage other restaurant brands to follow our example and give a portion of their savings to the people that are at the heart of what we do and to great organizations like CORE that support our crew. One hundred percent of CORE's funds directly benefit children of restaurant employees who have been afflicted with life-threating conditions."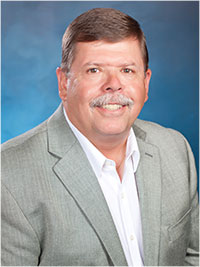 "We are so grateful to the Taco John's team for their generous donation to our CORE family members," says Lauren LaViola, executive director of CORE. "Donations like theirs help us provide for our food and beverage service families experiencing loss, illness and other life-changing circumstances, and help us get closer to our goal of helping even more families across all 50 states in 2018."
The total amount that Taco John's International, Inc. gave exceeded $150,000.00.
With our fusion of distinctive flavors and south-of-the-border spices, our Mexican franchise restaurant menu offers several signature items, including Meat and Potato Burritos, original Street Tacos and world famous Potato Olés®. Taco John's owns Taco Tuesday® with epic deals on crispy tacos every Tuesday.
Learn more about our franchise opportunity
Taco John's had a record-breaking year in 2017 in terms of growth, and we're continuing to expand our brand presence nationwide. If you'd like to learn more about our Mexican restaurant franchise and how we've remained fresh and relevant for almost 50 years, we urge you to explore our research pages. To start a conversation, please fill out the short, no-obligation form on this page and someone will be in touch with you as soon as possible.