Launch Plan: How Taco John's Supports New Restaurants
Posted Nov 20th, 2018
When you open a Taco John's Mexican food franchise, you can count on weeks of in-person support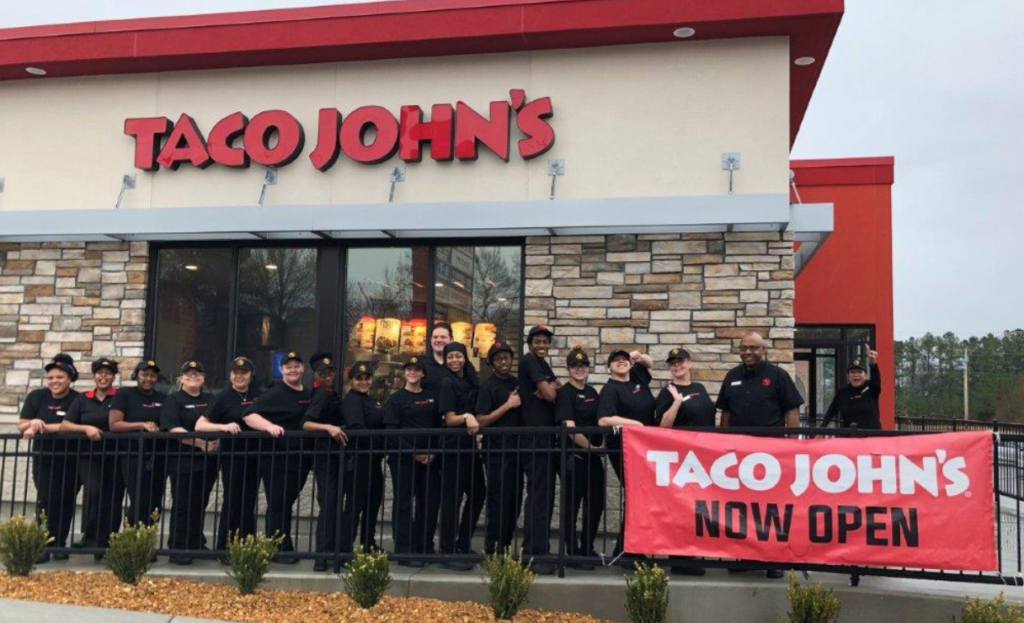 We've been helping franchisees open up Taco John's Mexican food franchise restaurants since 1969, and we have just rolled out a new restaurant opening support initiative that goes above and beyond.
New Store Opening Manager Robert Allison says Taco John's has rolled all their best practices into an intensive new program that provides franchise owners with more support than ever. The program is called Opener, and it begins four months before a new store is set to open.
Countdown to opening
We work to support you for every possible contingency when you open a Taco John's Mexican food franchise, both online and in person.
Tasks that have to be accomplished before the store opens are tracked via an internal online checklist that allows Allison to know immediately if uniforms, small wares or POS have been ordered on time.
"It keeps them on task to get "the necessary steps accomplished, and it's easy for us to just go online and check and see where they are in that progress," Allison says.
For the 120 days before the new location opens, franchisees are following their task list online and checking in with Allison or their Franchise Business Consultant (FBC). A week before the soft opening, Allison and the designated FBC go to the site to conduct a week of training.
A second FBC comes in the night before the soft opening, so there are always at least three Taco John's International support staff on hand for opening day and the day after.
"Having this new Opener program will make it so much easier for both the franchisee and for the Taco John's support team to stay on schedule and not miss a step," Allison says.
Soft opening creates momentum, operational support sustains it
Experienced operators know: A restaurant's first week is usually the busiest it will ever have. So it's paramount that Taco John's Mexican food franchise owners be surrounded by support every step of the way. That first week, although a soft open, will help cement the store's team members into a good working rhythm.
"Day two of the soft opening is always busier than day one, because on day one, people know about it and you're very busy, but then on day two there's word-of-mouth: 'Oh, did you hear Taco John's is now open?'" he says. "Day two is usually a lot busier, maybe 10%, 15% busier."
"A few weeks down the road, after everybody's comfortable and we've gotten really good at doing what we do, then we generally schedule a grand opening," says Allison. "That gives us a chance to build some momentum because we can take that time to really continue to work with the team."
Marketing support is on hand at 30, 60 and 90 days after the soft opening to help the new location maintain momentum and continue to connect with the community.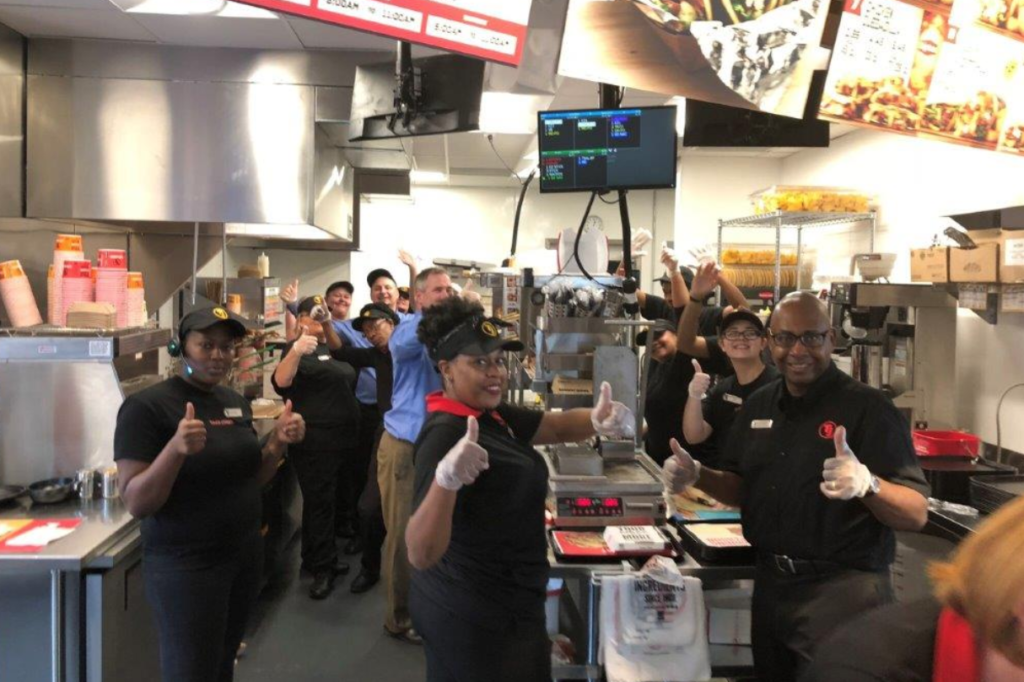 Learn more about our Mexican food franchise
We have nearly 400 locations nationwide and are expanding into new regions, with many prime territories available. To learn more about multi-unit and single-unit opportunities with Taco John's, please fill out the form on this page to download our free franchise report, or check out our research pages for more information.