Smartphones and smart choices with the Taco John's® franchise opportunity
Posted Feb 7th, 2017
We stay current with mobile technology, giving our franchisees a chance to boost sales revenues and guest loyalty
Mobile technology is only getting smarter, and smart businesses like Taco John's are making the most of it. If you've been exploring the Taco John's franchise opportunity, you may already realize that we're on top of ever-changing technology and finding ways to use it to our advantage.
With the launch of our TJ® Rewards mobile app in 2016, we opened up an avenue to make Taco John's more engaging for guests and more lucrative for our franchise owners. As Euromonitor International's senior food strategy analyst Elizabeth Friend told Fast Casual magazine recently, restaurants are faced with a simple choice: "Adapt to mobile commerce or die."
How the app rewards franchisees
The mobile commerce, or m-commerce, movement is a way to stay relevant with a customer base that is increasingly tech-savvy. Apps that let you peruse the menu, receive exclusive deals and earn rewards are a way to help restaurants stand out in a crowded field. While mobile apps are really about "what the customer wants, not what the business needs," according to Fast Casual, the rewards are mutually beneficial.
Guests who use the TJ® Rewards app for iOS or Android can check in with every visit, receive a virtual punch for every $5 purchase and earn a free Combo Meal after every eight punches. Increasing your positive guest interactions through technology will improve guest service, and that shows up in earnings potential.
The app was downloaded 13,000 times in the first week alone, and the average guest check for app users is 18% higher than those of customers who haven't installed the loyalty app.
"We will continue to grow our digital footprint as we expand our development footprint," says Van Ingram, Vice President for Franchise Development. "It is especially important as we enter new markets because it is a less expensive way to interact with customers and drive traffic to our stores."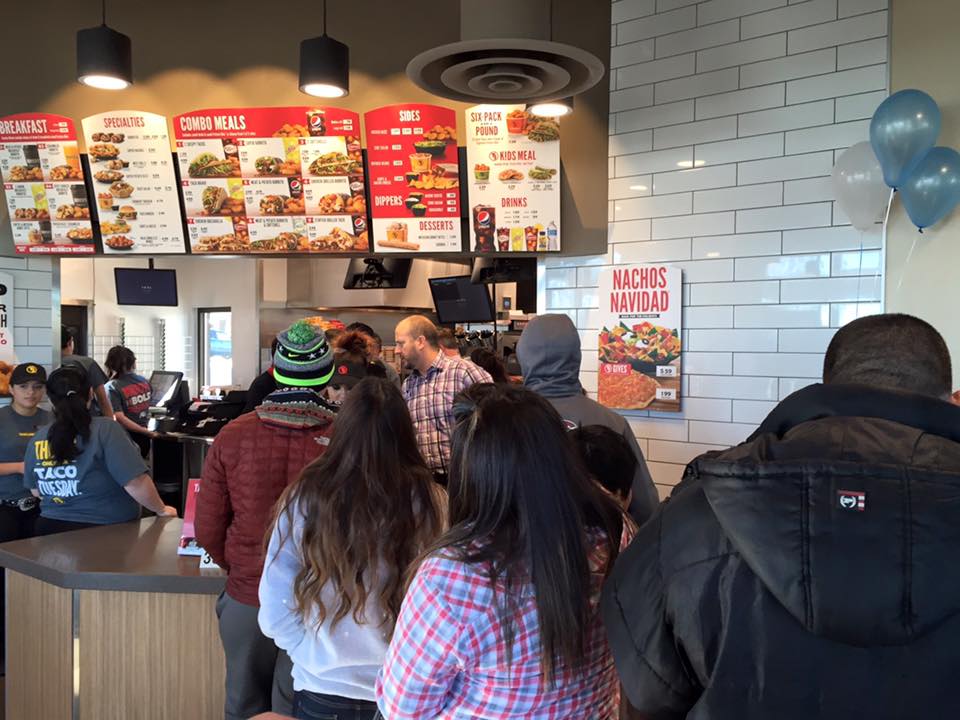 Technology focused
In addition to our rewards app, we also launched an updated consumer website in late December that's much more mobile-friendly. That jibes with how more and more restaurant consumers are interacting with their favorite dining spots, and it only enhances the Taco John's franchise opportunity.
With our 48-year history of dedicated brand fans, Taco John's guests in all demographics are already showing their appreciation for mobile-forward platforms that help them interact more meaningfully with Taco John's and earn rewards for their favorite menu items. Our franchisees also appreciate that we are constantly moving forward to stay current with an increasingly relevant marketing trend.
Learn more about our franchise
As we set our sights on expanding our brand in 2017, this is an excellent time to consider the unique Taco John's franchise opportunity. We'd love to talk to you about the investment opportunities for single- and multi-unit owners, including those interested in an existing Taco John's franchise for sale. Fill out the form on this page to download our free franchise report, or check out our research pages for more information. We look forward to hearing from you.