Next Steps
Here are the key steps for becoming a Taco John's franchisee
First, fill out the short, no-obligation form on this page to download our free franchise report. Within a couple of business days, a member of our Franchise Development Team will contact you to answer your initial questions and discuss the franchise opportunity.
Once you are ready to move to the next step, we will ask you to submit a completed Franchise Application, including the requested documentation, to the Taco John's Support Center.
Upon receipt of your completed Franchise Application, you will be supplied with a copy of our Franchise Disclosure Document (FDD).
Once you have been financially approved by our VP of Finance, we will visit with you in the market where you plan to open your Taco John's.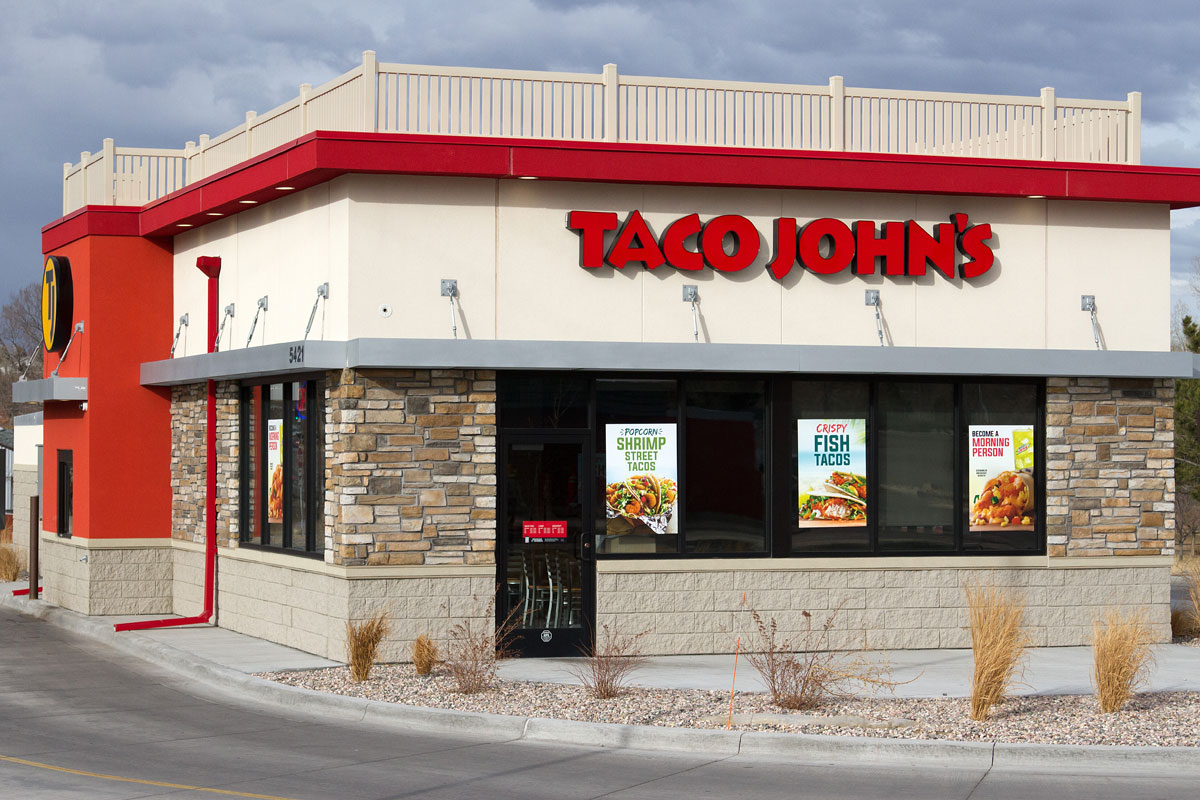 Next, you will be invited to attend a Discovery Day at the Taco John's Franchise Support Center in Cheyenne, WY. There, you will have a chance to tour our corporate locations and meet with our senior leadership team. You'll learn more about the day-to-day operations of a Taco John's and the benefits of owning your restaurant business. We will mutually determine the trade areas you wish to develop and agree upon a development schedule, depending on how many restaurants you wish to open.

The proposed single-unit Franchise Agreement (FA) or the multi-unit Area Development Agreement (ADA) will be submitted to the Taco John's Leadership Team for approval. Once the executed FA or ADA and the requisite fees are received, real estate, construction and operations support will commence.
Ready to start a conversation?  Just fill out the form below.