The Taco John's Story
Yes, there really was a Taco John. Read the story about the visionary entrepreneurs who founded one of the most unique Mexican food franchises in the country
In the summer of 1968, John Turner needed a new restaurant building, and he needed it fast. The annual Cheyenne Frontier Days was just over a week away, and Turner wanted to cater to the tens of thousands of tourists who packed into Cheyenne for the rodeo. He knew just the man who could help.
Cheyenne real estate broker James Woodson had a property in mind. For that, they turned to Woodson's friend and frequent business partner, Harold Holmes. Holmes manufactured campers and travel trailers, and he used his ingenuity to turn one of his camper designs into a fully-functioning restaurant — essentially, a food truck. He truly was a visionary!
When Cheyenne Frontier Days opened, so did "Taco House." Turner's restaurant served what was then considered exotic food — tacos and burritos — and customers lined up. Taco House was so successful that Turner soon asked Holmes to build him another, then another.
"After two or three of these, Harold and Jim saw that the business could be very successful all over the country, so they bought the franchising rights," says Carolyn O'Connor, Holmes' daughter. Harold Holmes and James Woodson named their new business Taco John's, in recognition of John Turner's contribution to the brand.
How Taco John's history was made
Taco John's proved to be just as popular outside of Cheyenne. Crowds gathered as the bright-red prefabricated buildings rolled into Scottsbluff, Nebraska; Rapid City, South Dakota; and Torrington, Wyoming. Interest poured in from entrepreneurs across the Midwest. Many of the earliest franchisees were fresh out of high school.
"There are many operators at the company who built their business one unit at a time and didn't go to college — they did this instead," says O'Connor, who is a shareholder of Taco John's International Inc. "My mom and dad treated each one of these young people as if they were part of our family. They were the early adopters, and my parents were intensely loyal to them. They are the foundation this company was built upon."
For a few years early in Taco John's history, Holmes was building a store a week in the Upper Midwest and Northern Rockies.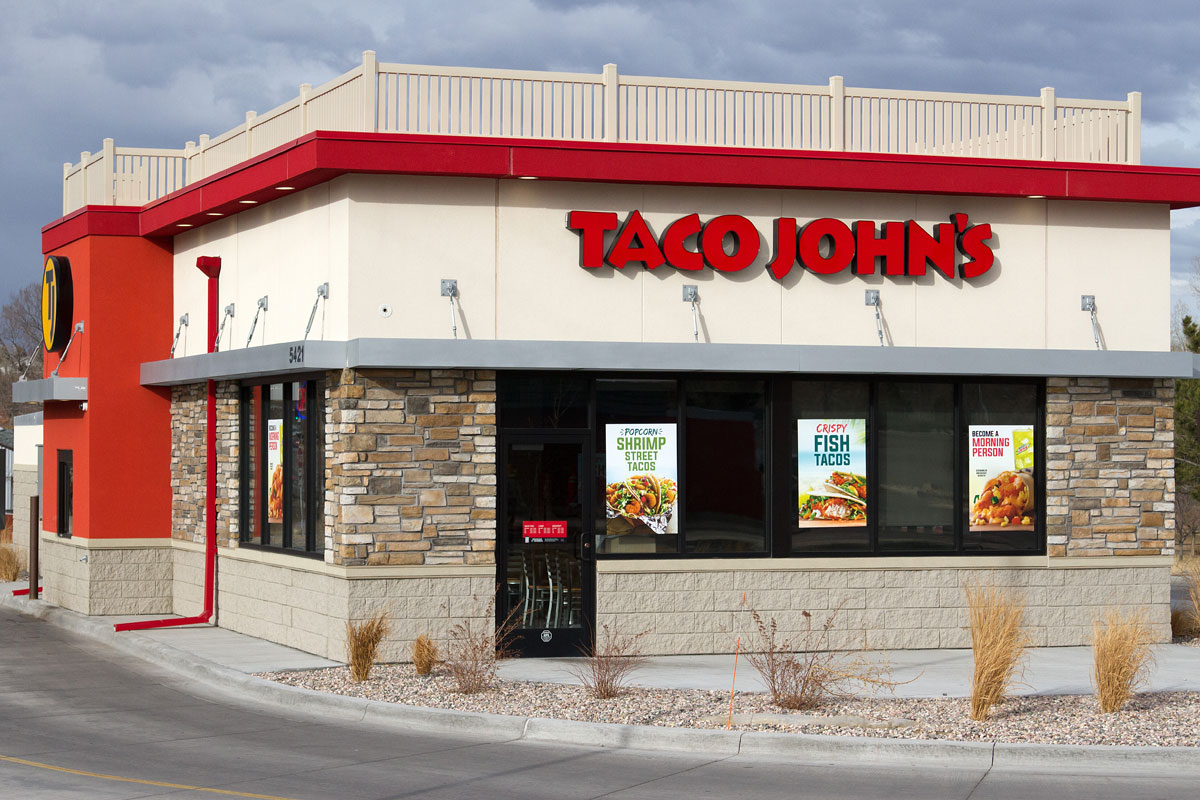 Holmes, a pilot, flew himself and Woodson across the Midwest to meet prospective franchisees. They used the aerial view to study traffic patterns and potential sites.
"It was the right idea at the right time, with the right opportunities," says Janet Taylor, James Woodson's daughter and a Taco John's board member. "And our great food won people over fast."
We quickly became a dominant Mexican restaurant franchise. Many of the franchisees who were a part of early Taco John's history are still with us today or have transitioned their businesses to their children. Taco John's International Inc. remains privately owned.
"We are extraordinarily optimistic about the future," O'Connor says. "We are poised for substantial growth. Our CEO and leadership team are making a lot of moves to make Taco John's stronger and position us to grow. We have a great group."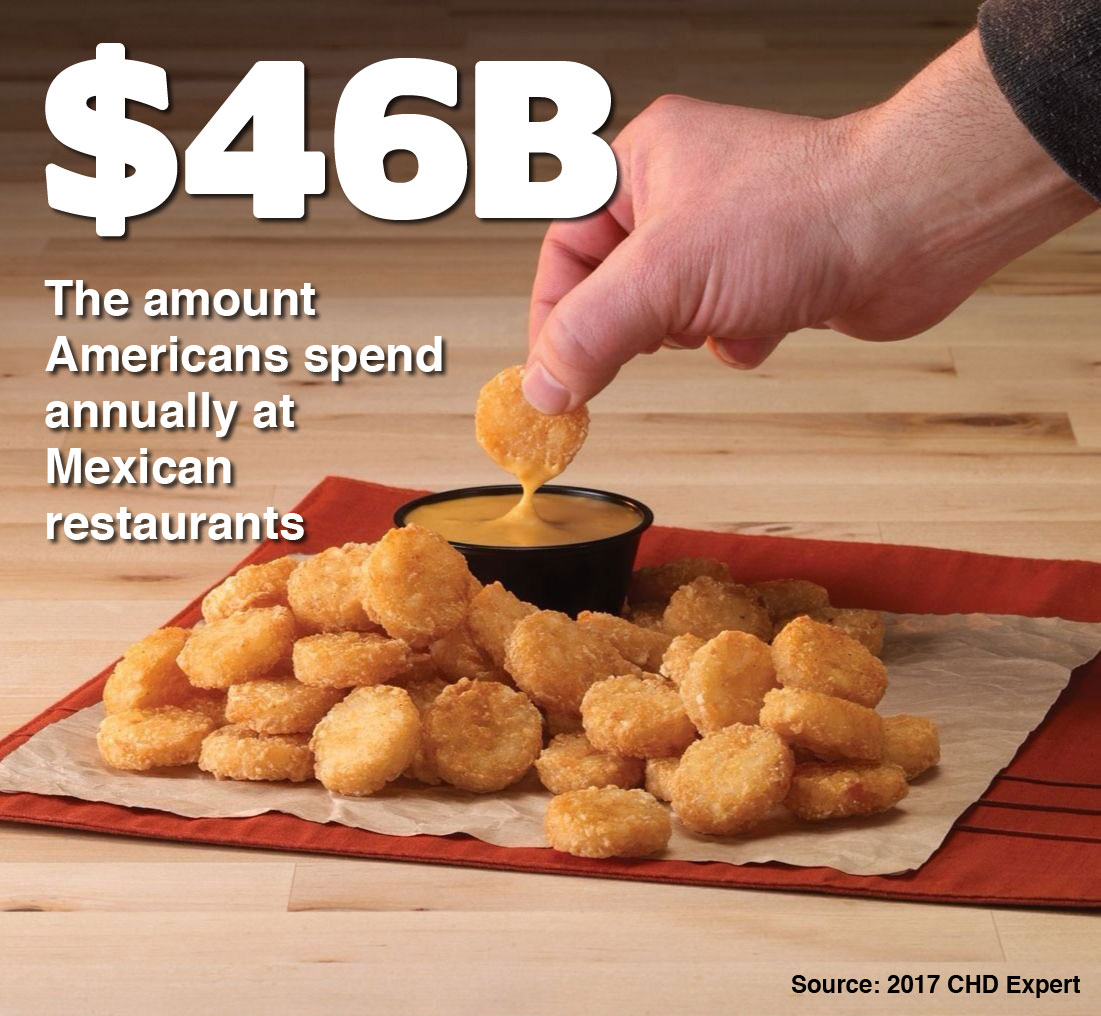 Learn more
Would you like to become a part of Taco John's history? Our brand is growing and has signed a record-setting number of commitments for new locations to be opened in the coming years. To learn more about our franchise opportunity, please explore our research pages or fill out the short form on this page to start a conversation.