Taco John's has been around for over 50 years now, and it's always worthwhile to 'taco' walk down memory lane. From our humble beginnings in Cheyenne to the robust franchise system of today, there's a good amount to go through!
The 60s:
We first brought our fresh food to the plate at the "Taco House" stand in Cheyenne, Wyoming back in 1968. We quickly taco-ver the town — people instantly took notice of the bold flavors, and our tacos were flying off the stove! The next year, two locals bought the franchise rights and opened up their own restaurant — Taco John's was officially in business!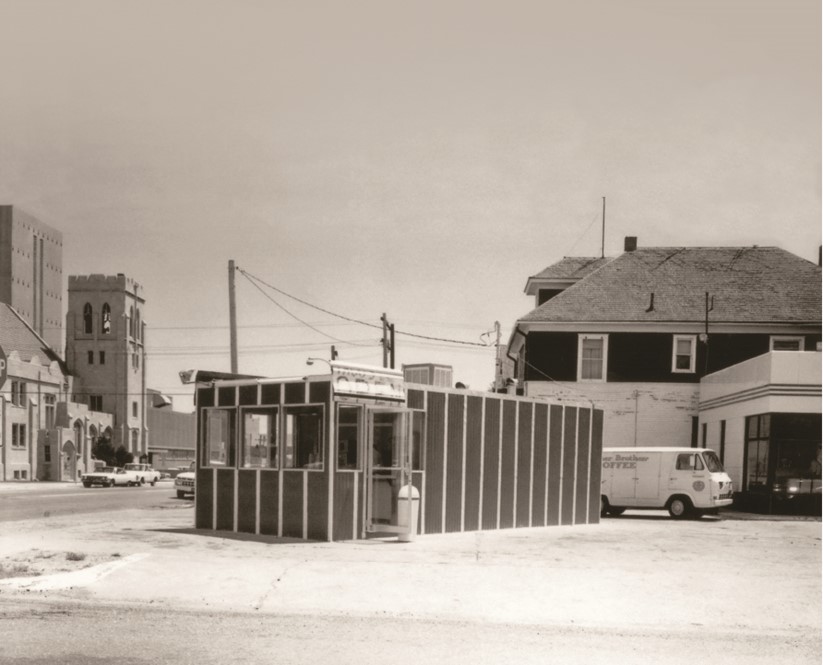 The 70s:
Taco John's saw an explosion of growth throughout the 70s. We opened our first drive-thru location in 1973, and it's been a staple in our operations ever since, driving over 70% of our modern-day sales. In 1975, just seven years after our humble beginnings in Wyoming, the 100th Taco John's restaurant opened in Scottsbluff, Nebraska. Up north in Minnesota, a franchisee coined the term "Taco Tuesday," and we introduced our famous Potato Olés to wrap up the decade, another 70s innovation that have been a constant for us throughout the decades.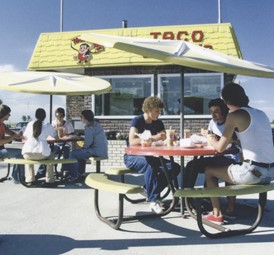 The 80s and 90s:
Taco John's saw even more growth throughout the 80s as we continued to expand our franchise locations. We upgraded and updated our headquarters in '85 to help assist each restaurant. In 1994, an Iowa based franchise set a Taco John's record when it became the first location to generate over a million dollars in sales in a year. Talk about a Mexcellent year! This big step confirmed the potential of our franchisees and our tacos, and today, our AUV* is $1.57 million dollars.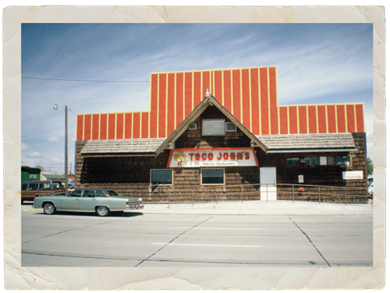 00s – Now
We're continuing our nationwide mission of introducing Americans to the bold flavors of Taco John's fresh and flavorful food. Now, we have almost 400 Taco John's restaurants across the 22 states. We're looking to make Taco John's available all over so that our delicious Crispy Tacos and Potato Olés are never too far away. As a key part of the $59.6 billion industry, growth is never out of sight, and after a record-breaking year, we're ready to make bigger moves than ever before.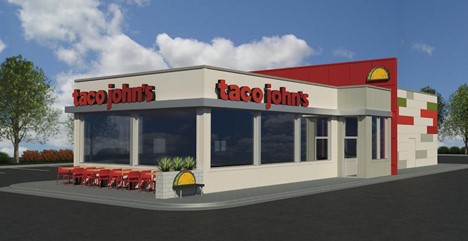 Grab hold of the bold. Click hereto learn more about franchising with Taco John's.