A bold, unique take on Mexican food
Our Mexican QSR franchise is fast, cravable and growing swiftly across the U.S.
Once you try it, you get it. You get why Taco John's is one of the largest Mexican quick-service restaurant brands in the U.S. and why our bold, original menu has developed a devoted fan following since we first opened in Cheyenne, WY, in 1969.
And when you take a deeper look into our operations, our franchise support systems and our dedicated, experienced leadership, you get why we're one of the fastest-growing Mexican QSR franchise brands in the U.S.
"We are dedicated to remaining true to our roots while pushing our franchise to new heights," says Taco John's President Jim Creel. "Taco John's is a legacy brand with a fiercely loyal fan base because our guests connect immediately to our unique fusion of authentic Mexican fare and comfort food."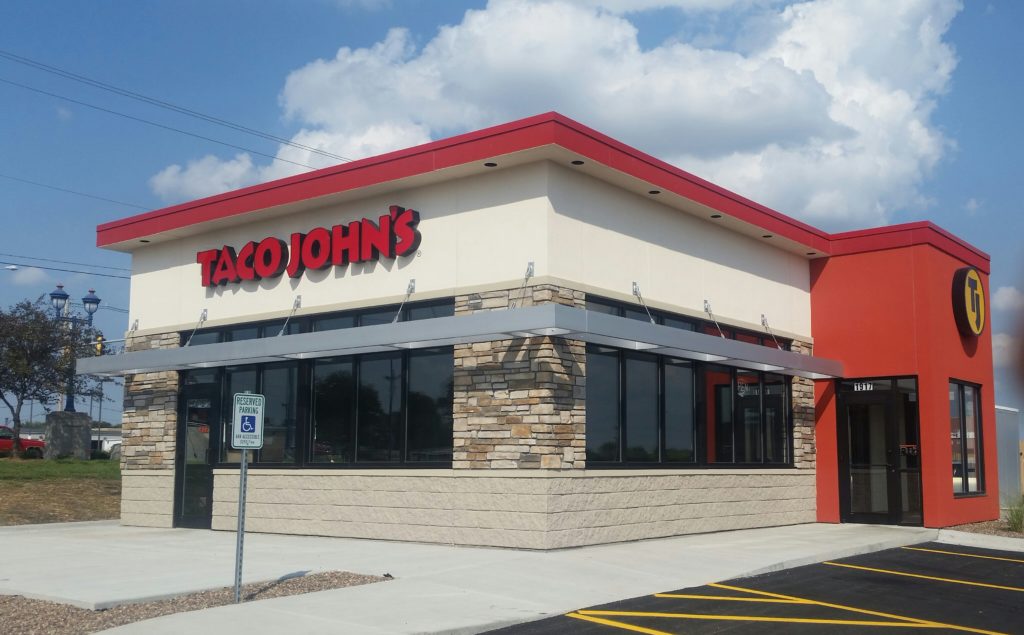 With nearly 50 years of success in what is now the fastest-growing segment in QSR, Taco John's offers a number of advantages to potential franchisees.
What's driving our growth in a thriving industry
Simply put, Americans love Mexican food. Mexican restaurants represent 9% of the restaurant industry, according to foodservice analyst CHD Expert – edging out pizza places and coming in second only behind burger joints. Within that segment, there's only one QSR Mexican franchise brand competing with us on a nationwide scale. They are virtually sold out while we have prime territory available to take advantage of the market potential.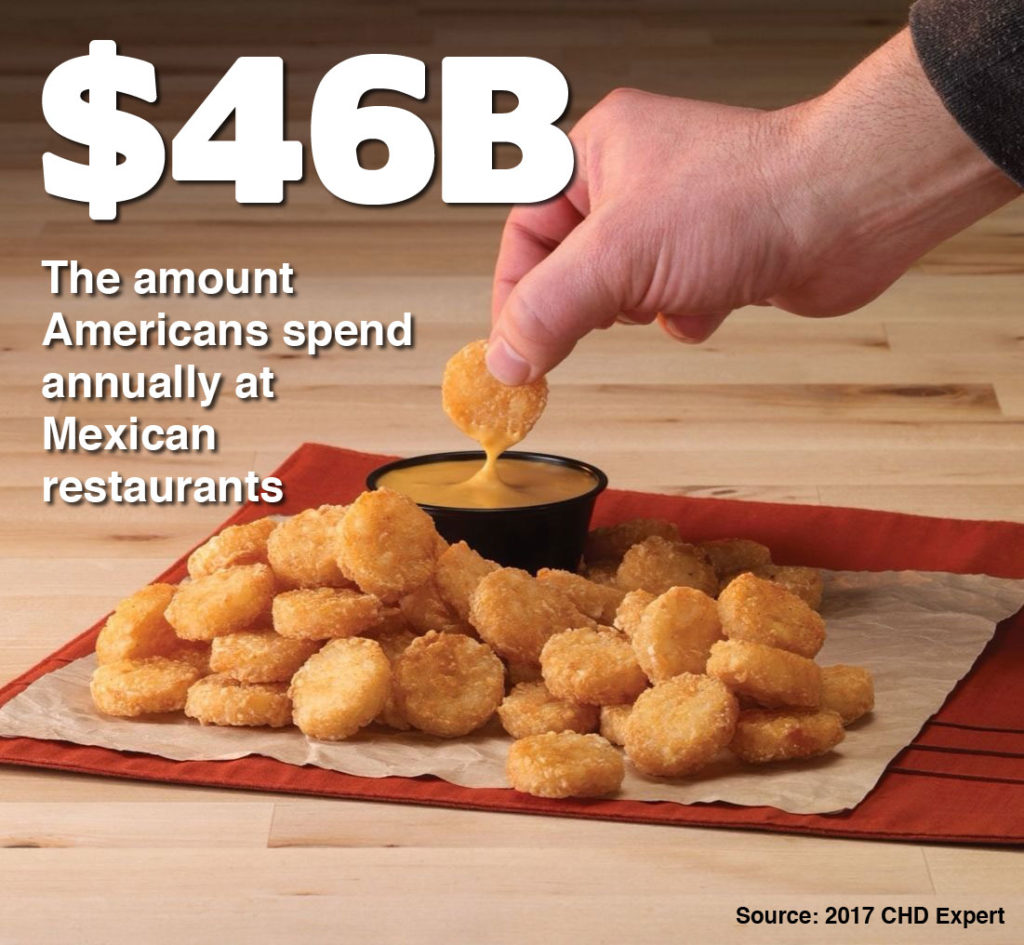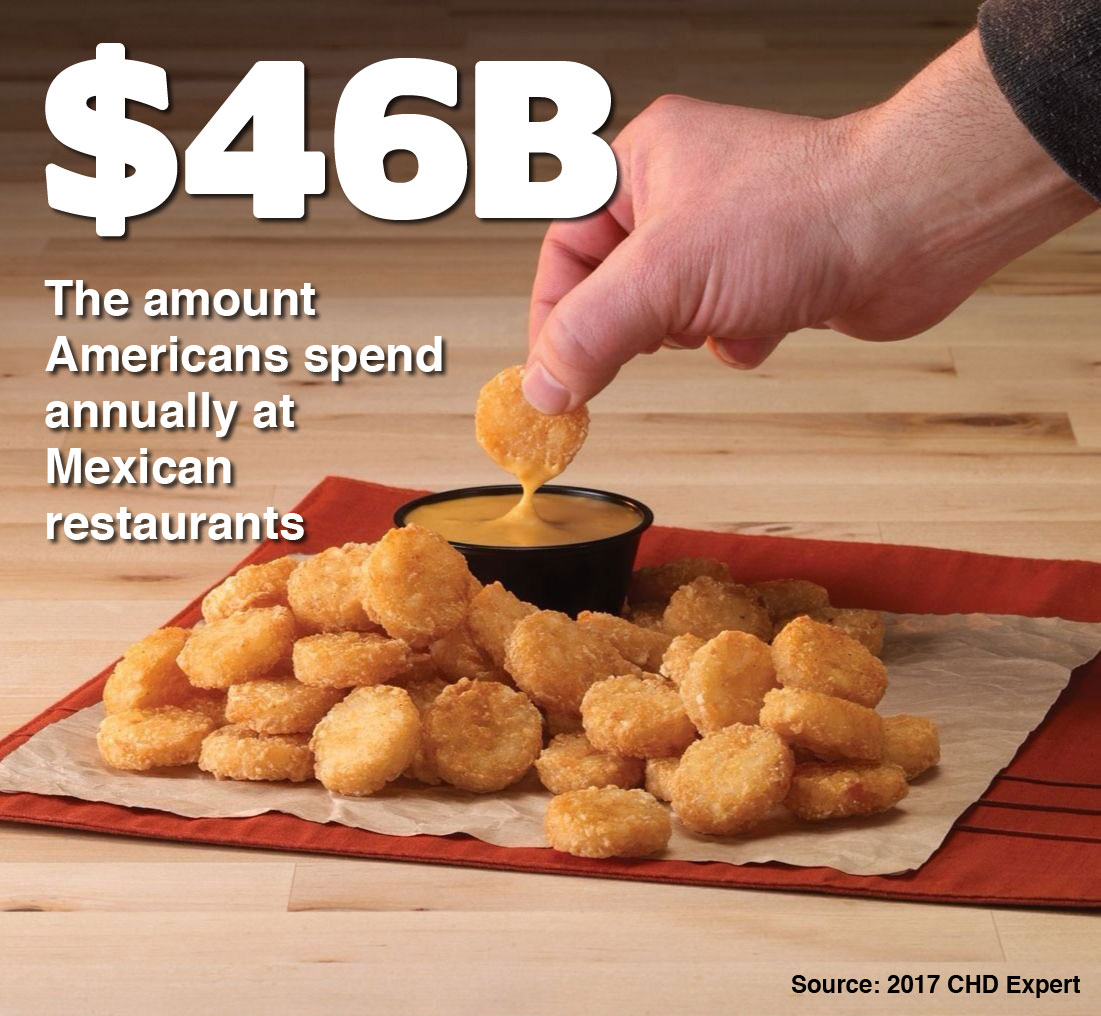 "The Mexican fast food segment is growing very quickly, and Taco John's growth in particular is impressive," said Brad Paxton, who plans to build 12 Taco John's in Kentucky. "They also have new franchisees in Indianapolis. So for us, it was really just striking when the iron was hot. We knew it was good. We knew the cult following it has from the Midwest, and now we've brought that all the way to the people in the Southeast."
Another key to our growth is our commitment to quality ingredients. "The guest of the future is quickly moving away from low-cost and low-quality fast food," Creel says. "We've been focused on elevating the quality of our food beyond our competitors through innovating our core menu with fresh, made-to-order items and staying ahead of trending flavor profiles."
Bold growth plan backed by operational excellence
Taco John's has been in business for a half-century and has only one national competitor in the Mexican fast-food franchise space, making our franchise ideal for the savvy investor. Our hundreds of locations are especially concentrated in the Midwest, but we still have a lot of prime territory available. Over the next 5-10 years, we are committed to bringing the Taco John's brand to areas that have never before experienced convenience and value-driven food that tastes like the quality you would expect from a fast-casual concept.
"Customers today crave food that is authentic, food that uses real ingredients and has bold, spicy flavors," says Bob Karisny, Vice President for Menu Strategy and Innovation. "Taco John's already has a strong following, and we're certain that following will only grow as we build out our brand into new territories."
As we continue to expand strategically, we're seeking experienced foodservice and retail brand operators. The ideal candidate is willing to be trained on how to consistently execute our operational systems. Taco John's provides extensive development support, training and operations support, and ongoing support. Plus, you will have access to our experienced leadership team as well as fellow franchise owners.
To learn more about our business model, operations and earnings potential, please click the button below.