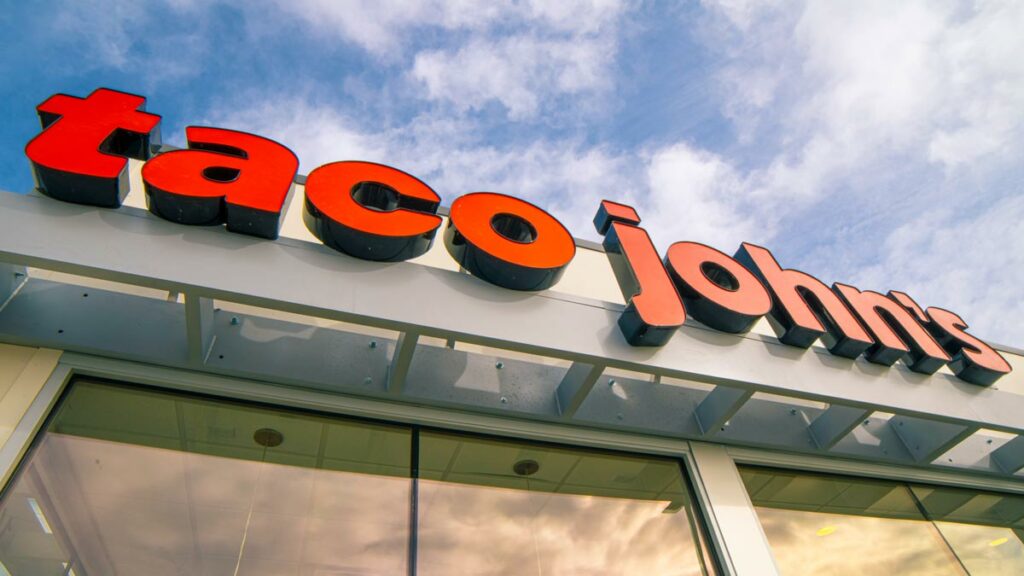 Taco John's is thriving in the Mexican food segment and our legacy brand can claim we've been growing for more than five decades. We've reached ~370 stores across the U.S. and $1.69 million AUVs* – it's no wonder seasoned operators are jumping at the opportunity to franchise with us. 
Meritage Hospitality Group, the mega operating group home to Wendy's locations across the U.S., is opening three Taco John's locations next month. The Grand Rapids, Michigan restaurants add to the Meritage development agreement to open 50 Taco John's restaurants by 2026, with exclusive options to open another 150 locations.
"We're excited to introduce the brand's signature 'bigger. bolder. better.' flavors to the Grand Rapids area," said Meritage Hospitality Group President Gary Rose. "We plan to develop 200 Taco John's restaurants in the next several years, but these three locations have an extra special place being that they are the first in our hometown. We can't wait for the debut and look forward to our continued expansion which will bring many more job opportunities to the community."
Our household name is only getting bigger. bolder. better. and our recent developments indicate we're not slowing down any time soon. We're a legacy brand that takes pride in our longevity, and we're grateful for our loyal franchisees who give us staying power as the only Mexican Quick Service restaurant that's been expanding for 50 years and counting.
Have you considered franchising with Taco John's for its ever-growing presence in the Mexican food segment? If you'd like to learn more about franchising with the highly regarded brand, fill out our form to request more information about Taco John's.
*top 25% of restaurants per Item 19 in the FDD